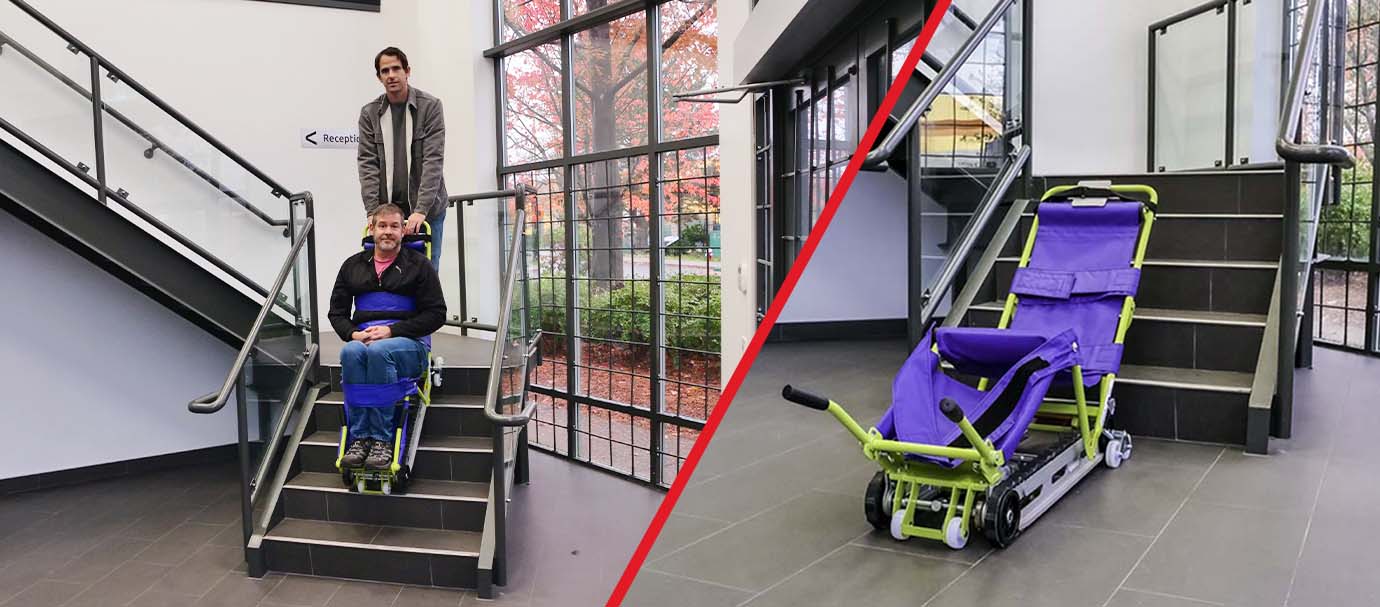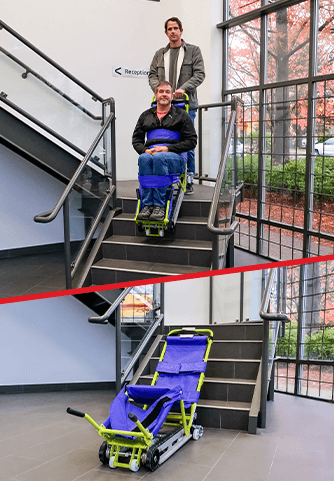 The Garaventa Lift Evacuation Chair in Action
The Evacu-trac is a simple and easy solution for emergency evacuation in almost any scenario, designed to accommodate people of all sizes and needs. The average person can easily operate this chair as it requires no heavy lifting and just 3 easy steps to ready it for use. Its patented hydraulic speed governor and failsafe brake ensures the greatest of safety for both the passenger AND operator, making the Evacu-Trac Evacuation Chair the solution of choice for thousands of facilities worldwide.
Do you have an emergency evacuation plan? Does it include those with mobility challenges?
Evacuating a building during an emergency IS NOT THE RESPONSIBILITY OF YOUR LOCAL FIRE DEPARTMENT. As a building owner (and/or tenant) you are required to have an evacuation plan and it must also include factoring in those with disabilities. During an emergency event, once the alarms are triggered, the elevators are designed land on the main floor, open their doors and lockout. This means that people with mobility disabilities or anyone for any other reason who can't use the stairs may be trapped on the second or higher floor. They will need assistance evacuating and it is your responsibility to plan for that. An evacuation plan needs to be inclusive of anyone who may be in the building at any time - be it employees or visitors. At Garaventa, we can assist in providing you with the solutions needed as we have done for thousands of other facilities over the last 40 years.
Fail safe brake

One person operation

Lower transfer height

Easy to operate

Speed governor

Fast deployment

Low center of gravity
Why EvacuTrac
In Emergencies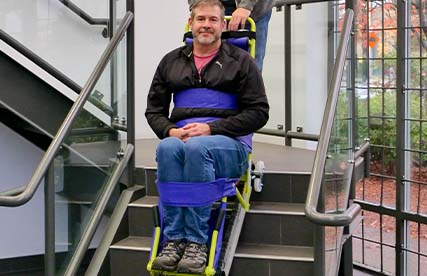 In an emergency evacuation, for safety reasons, the elevators and wheelchair lifts will be disabled. People on floors above and below building exits will have to use the stairs to evacuate. But what about those with disabilities who can not use stairs?
People with disabilities may face challenges in getting out of the buildings. Although many buildings have a designated with AREA OF REFUGE locations, they are often a small landing at the top of a flight of stairs. It is supposed to be a safe place for people with disabilities to wait for help during an emergency. However, in any event that may cause structural damage (flooding, tornado, hurricane etc…) or an active shooter scenario an Area of Refuge becomes a poor alternative to ACTUAL evacuation, and you are probably at risk of a disability discrimination lawsuit should such an event occur.
It is best to have an evacuation plan that includes everyone! Safely evacuate people with disabilities at the same time as everyone else with an Evacu-Trac from Garaventa Lift.
Fast Set Up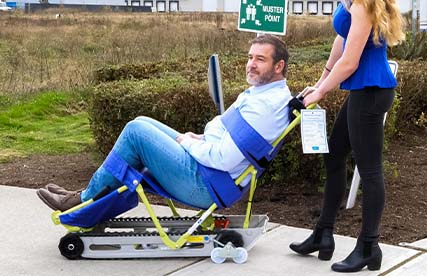 The Evacu-Trac is extremely simple to use: It unfolds with one pull of the handle! The open sides of the Evacu-Trac allow for the easy unobstructed transfer of a passenger from a wheelchair into it.
Unlike some other evacuation chairs, the Evacu-Trac has low handle height. This allows for those assisting in transfers to work from either the front or back or both. This creates much more available working space during the transfer.
Once the passenger is positioned in the Evacu-Trac, 3 Velcro™ straps are wrapped securely around the passenger's chest, waist and legs.
Controlled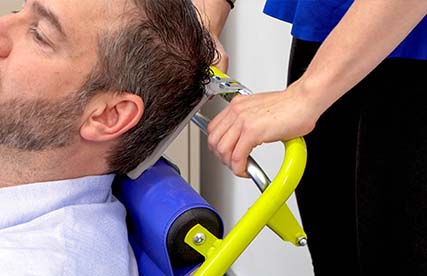 The Evacu-Trac has a patented braking system and speed governor. These features enable a small attendant to evacuate a person easily, safely and securely.
Generally, the heavier passenger the more effort it takes to evacuate them. The hydraulic speed governor drastically reduces speed and force fluctuations so even the smallest adults can safely evacuate the largest of people.
The fail-safe brake allows the chair to stop at any time, even halfway down a flight of stairs. The default position of the unit is always fully braked whether transferring a passenger, going along hallways or down stairs. One simply has to release the brake to GO rather try to apply a brake to STOP.
The Evacu-Trac can even be stopped midway down a flight of stairs. It enables the operator to walk around the chair to clear any possible debris or stop to assist a passenger that may be in medical distress.
To place an order get in touch with our team
---
---
Ordering Offers for EvacuTrac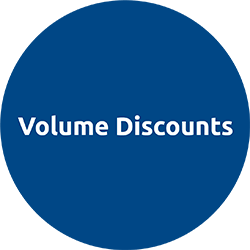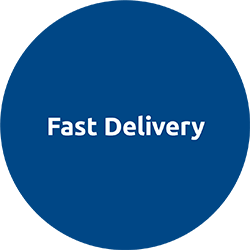 ---
Each unit comes ready to go out of the box and comes complete with an Owner's Manual and training DVD. For very large orders we offer flexible delivery schedules based on customer needs and available inventory. For these large orders we also offer demonstration visits and hands-on training at your premises.
Book a free consulting session with one of our experts.
Contact